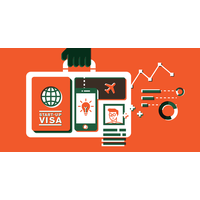 On July 28, 2017, the Government of Canada announced that it would make the Startup Visa Program a permanent program in 2018.
Launched in April 2013 as a pilot, the Start-Up Visa program is a special immigration stream that caters to the needs of high-potential entrepreneurs. This program grants permanent resident (PR) visas to foreign entrepreneurs who intend to operate a business in Canada that has received at least one of the following:
An investment of at least $75,000 from a designated angel investor group;
An investment of at least $200,000 from a designated venture capital fund; or
Acceptance into a business incubator program by a designated business incubator.

Navdeep Bains, Minister for Innovation, Science and Economic Development, said at the announcement on Friday that extending the program in tandem with the recently launched Global Skills Strategy (which fast-tracks applications for work visas in highly technical categories) is intended to show that Canada is open to international talent.

"We as as a government have been very clear that, while other jurisdictions are focused on building walls," he said, "we are truly focused on opening doors and creating opportunities for people to come here and help create and grow Canadian businesses."

As of July 15, 2017, 117 principal applicants have been approved for permanent residence. These entrepreneurs represent 68 start-ups launched in Canada with the help of the Start-up Visa Program. Today, more than 50 Canadian venture capital funds, angel investor groups and business incubators are now designated to participate in the program. During the first three years of the pilot program, Start-up Visa Program entrepreneurs received over $3.7 million in investment capital from designated entities to kick-start their companies.
---