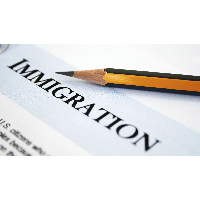 Over the weekend, the Canadian technology community came together to produce a response to U.S. President Donald Trump's discriminatory executive order. The open letter from key leaders across the Canadian technology industry, calls for the Government of Canada to institute targeted, temporary residency visas for those currently displaced.
The Canadian Accelerator and Business Incubator Association (CABI) supports this initiative which aims to promote the safety and security of individuals in need, while also preserving the diversity and inclusivity of the global community, particularly as it relates to the technology sector.

"CABI is one of the strongest proponents of a more streamlined immigration process for international entrepreneurs and skilled tech workers. The U.S. immigration policies have created a political risk for entrepreneurs in the United States, and serious repercussions for tech businesses in the U.S.," says Sunil Sharma, Chair of CABI. "As an administrator of the Startup Visa Program, and voice of Canadian acceleration and incubation, CABI continues to encourage Ottawa to intensify its efforts to market the Start-up Visa Program to entrepreneurs and high growth businesses. Immigration and cultural diversity plays an important role in keeping Canada competitive in a global economy." For 2017, the Government plans to welcome a baseline of 300,000 new immigrants in 2017. 2,750 of these spots will be reserved for entrepreneurs applying under Canada's Start-up Visa Program.

The Government is currently offering temporary residence to travellers stranded in Canada. CABI encourages any individuals impacted by these recent changes to contact the association for assistance and would be pleased to provide information on how the Start-Up Visa program may assist our members in relocating international entrepreneurs and startup ventures to Canada.

Those wishing to support the Canadian technology community's response to the recent U.S. immigration measures may add their name to the open letter posted here.
---