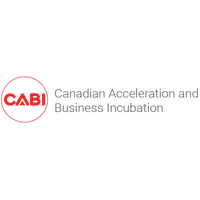 Dear CABI Members,

We hope you enjoyed a festive holiday and we wish you a prosperous 2017.

In September 2016, CABI introduced new leadership and a renewed focus on the Startup Visa program, educating and facilitating best practices, and government advocacy to create a unified national voice for acceleration and incubation. Over the last three months, the CABI team has successfully set the course for future growth and expanded the CABI community, with much more in store for the upcoming year. We would like to extend a warm welcome to new CABI members including:

It's that time of the year...
To renew your membership! For those existing members who have not yet renewed your membership for 2017, please remember to renew your membership here.

Startup Visa Program Updates
We recently published an article outlining how the Startup Visa Program may assist your organization in sourcing international ventures that may turn into the next unicorn for Canada. While the article outlines the existing policies, CABI has also been working with the Government of Canada to improve the Start-up Visa Program in preparation for its transition out of its pilot phase in 2018. This transition will mean the implementation of potentially new legislation.

CABI members' input will play an instrumental role in shaping these new policies so please take two (2) minutes to complete this questionnaire here.

Note: The annual administration fee for designated entities is $1,000.00 CAD. We understand that there has been some confusion on this matter. For more information on how to become a designated entity, please contact us at info@cabi.ca.

Upcoming Community Events
CABI Cocktail Reception at ResolveTO (Jan 25-27, 2017)

CABI cordially invites you to join us at the ResolveTO Conference (brought to you by the creators of StartupFest).

CABI will be hosting a Cocktail Reception at our Accelerator Zone on January 27, 2017 from 3 to 5 PM where members can enjoy free drinks, courtesy of our generous sponsor Dentons Canada LLP.

The event will bring together the best of startups and the world's largest and oldest enterprises to explore innovation, disruption, adaptive cultures and emerging marketplaces.

Register now with CABI's discount code for 20% off. Details of the event are provided below:

Reception @ CABI's Accelerator Zone: Friday 3-5 PM, Jan. 27, 2017
Conference Date: Jan 25-27, 2017
Location: 505 Richmond St. W, Toronto, ON
Register here: http://www.resolveto.com/register/
Discount Code: CABIPARTNERS20

Other Community Events
Please let us know if you have any additional events or updates you'd like to share with the community!

International Market Development
Over the past few months, members from the CABI board travelled across the country and across continents to promote Canadian innovation:
CABI Chair, Sunil Sharma of Extreme Venture Partners, presented at the Conference Board of Canada to advocate for incubators and accelerators and the need for government policies that help grow the ecosystem and attract talent.
Board Director Lauren Robinson of Highline BETA attended WebSummit, the largest technology conference in Europe and represented Canada at the Web Summit's Global Ecosystem Leaders Roundtable with speakers from across the globe.
Board Director Brad Mix of Innovation PEI spent two weeks in China promoting Canadian incubators and accelerators.
CABI partnered with the Canada China Innovation Network last fall to host the Canada China Trade & Investment Conference where BC's top tech startups pitched to leading investors and officials from China. CABI Advisor Andre Garber served as a panelist at the event, providing insight into cross-border financings and transactions for startups.
We hope that 2016 was an equally fruitful year for you. Thanks for the continued support, and continue to expect regular updates over the coming weeks as we accelerate our vision for 2017. We look forward to hearing your questions, comments and feedback as we unveil our plans for this year.


Sincerely,

CABI Leadership
Sunil Sharma
Kailin Che
Lauren Robinson
Jonathan Bixby
Gary Brownstone
Brad Mix
Peter Mugridge
Andre Garber
---