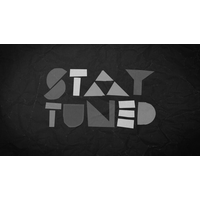 Over the past year, CABI (Canadian Acceleration and Business Incubation) Association has undergone major restructuring and changes and we are excited to announce that we are relaunching with a renewed focus, team, and vision. We have reached a new sustainability path and now can work towards broadening CABI's role once again to truly being the industry's voice.
It's with great honour and anticipation that we introduce CABI's newly comprised Board of Directors that represents the pan-Canadian accelerator and incubator landscape. This new board is dynamic, energized and committed to invigorating CABI. This board consists of:
Sunil Sharma (Chair, Extreme Innovations)
Jonathan Bixby (Stanley Park Ventures)
Lauren Robinson (HIGHLINE)
Gary Brownstone (Catchfire)
Brad Mix (Innovation PEI)
Peter Mugridge (Toronto Business Development Centre)
We are also also pleased to introduce Kailin Che, who will serve as CABI's new Director.
Renewed Focus
Our go-forward plan centers on three key focus areas, being: (1) knowledge sharing and facilitating on best practices, (2) administering the Start-Up Visa program for incubators and accelerators across Canada, and (3) industry leadership, including government advocacy and international relations to create a unified national voice for acceleration and incubation.
Expect regular updates over the coming weeks as we re-launch our membership outreach and strategic plan for our upcoming AGM, including expansion of our membership base to include important new communities in the technology landscape such as co-working and shared-use spaces to incorporate relevant support and advisory services.
We hope that you share with us your passion and continued support for CABI as we re-launch and grow the organization! Learn more about our new team here.
Sign up here for our newsletter, so you never miss an update. For any enquiries and feedback, please write to us at info@cabi.ca
---